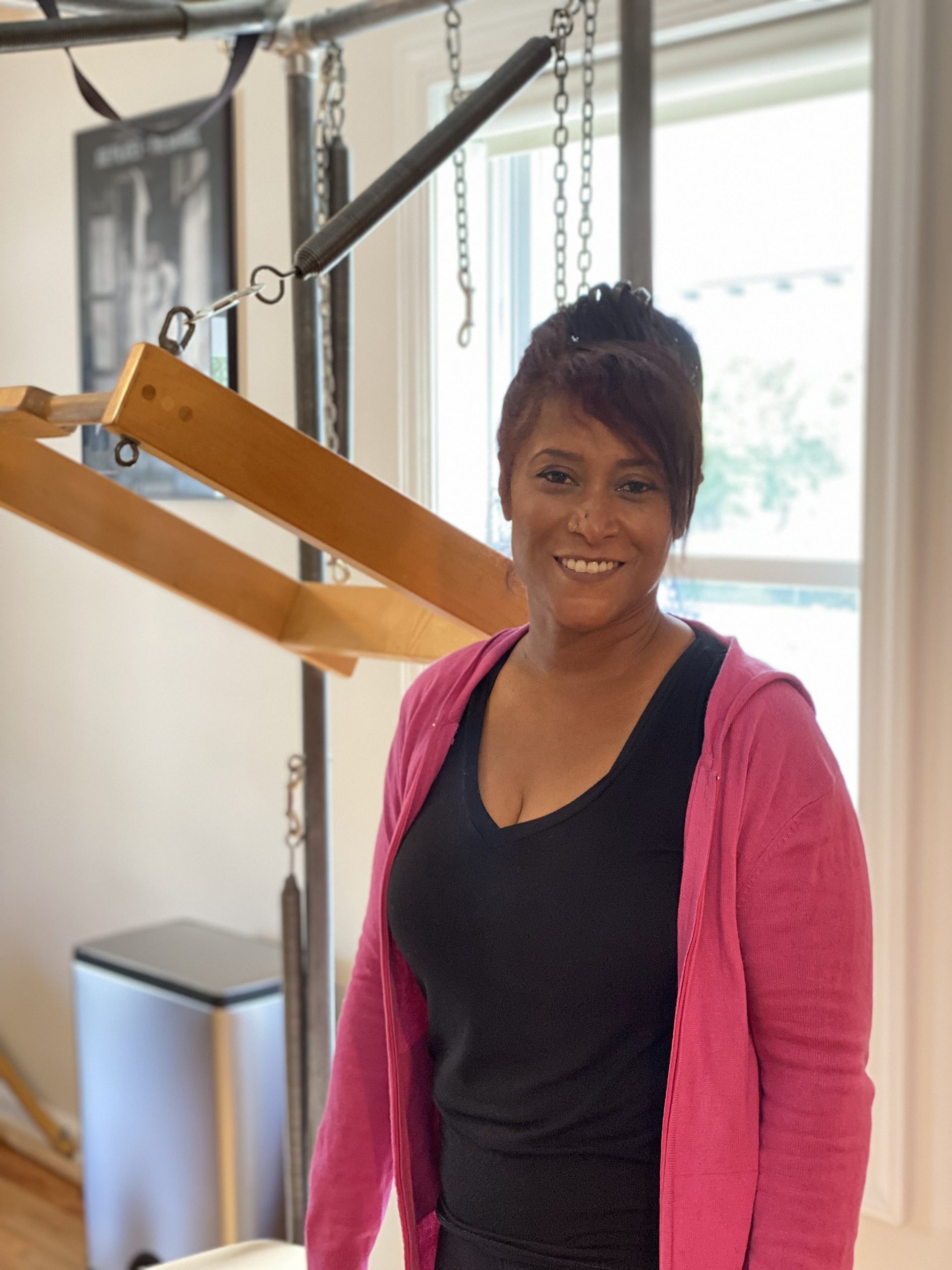 Denise Cheeves
Pilates Instructor
In January 2006, Denise Nicole "Niki" began her Pilates apprenticeship at the Romana's Pilates headquarters based in Drago's New York City studio. She trained closely under Cynthia Shipley, Jerome Weinberg, and June Hines, in addition to Ramona Krysanowska, her daughter Sari Mejía Santo, and granddaughter Daria Pace. By the fall of that year, she became a full-time instructor at Uptown Pilates. She was also a Pilates instructor to adolescent ballerinas at the Dance Theater of Harlem.
After completing the Romana's Pilates Teacher Training Certification in 2007, Denise expanded her client base, working more independently, and conditioning and rehabilitating athletes in various fields, including runners, tennis, and ball players. Her experience working with more severely injured clients broadened, many of whom were stricken with severe neck, spine, knee, and abdominal issues, coupled with chronic, decades-long pain.
Prior to teaching Pilates, Denise certified as an Ashtanga Yoga Instructor in 2001, working diligently as a student of Guru Manju Jois, and practiced daily with master teacher Dee Silvers of Yoga Sport in Ardmore, PA. She also studied with master teacher Guruji Pattabhi Jois, David Williams, and David Swenson, amongst others. Additionally, she completed Forrest Yoga Teacher Training with Ana Forrest in San Francisco, CA, in 2008, and Yamuna Body Rolling Teacher Training in New York City, in 2007. Denise has been a lifelong practitioner of Transcendental Meditation, as her father, a teacher of TM, gave her at three years old her very first manta.